Hi and a huge welcome to Under the Apple Tree! (big smiling waves)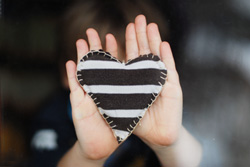 I'm Sinead, a lilywhite (a native of County Kildare for any visitors) living on the edge of the greatest playground on earth, the Curragh plains.
When I'm not wrapped up with my gorgeous better half Alan, that's where you'll find me, with friends in the good weather, communing with the sheep in the bad!
I just love to get out there and fill my lungs with fresh air.  Oh, and I have lots of little nieces and nephews who also make Kildare a special place to be.
My other passion in life is getting my hands dirty in Alan's restoration workshop. Give me something old, anything old, and let me do my thing.
Currently, it's old wooden tennis rackets that I'm obsessed with.
I love old nostalgic films, and am inspired by the immediate intimacy of home movies that captivate you and awaken emotions in just a few moments.
I love weddings. I love Irish weddings.
I love Irish Mammies and Daddies on wedding days!
I love anything that sparkles — especially the sun on still water, or when it glistens in the corner of a tear-filled eye.
I love cold fresh air, but I also love that stifling heat of a hot, hot summer's day.
I love tea and warm apple tart!
But enough about me — go get a cuppa and sit back and enjoy some selections from the wedding films of other  Under the Apple Tree couples.